Thanks for subscribing!

In our weekly newsletter, we will publish free lessons, news about our broadcasts, interviews with media artists and industry experts, and announcements of our seminars and trainings for TouchDesigner professionals
Lets go!
We CONTINUE to post the video lessons about the most mystic and underrated TouchDesigner Operator Family - SOPs aka Surface Operators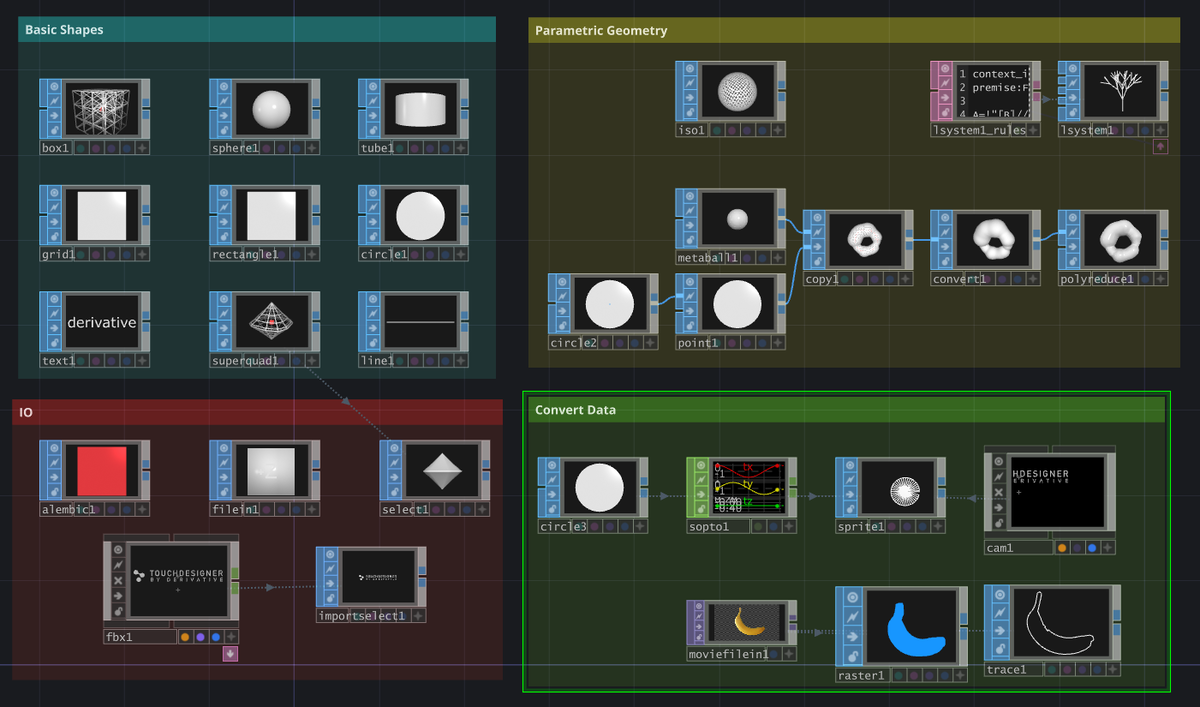 We need always remember, that TouchDesigner was build on the 3D Engine, and in order to be a PRO its better to understand the power of SOP Context
In this free series we going to uncover the SOP usage in structured way:
Speaking about the Generators, Deformers,
Workflow Utilities, Modeling operators
In the second video we speak about different operators which can create the new geometry from scratch aka Generators.
Full list of the operators in this video:
Alembic SOP, Box SOP, Circle SOP, FileIn SOP, Grid SOP, ImportSelect SOP,
IsoSurface SOP, Kinect SOP and ZED SOP, Metaball SOP , Raster SOP, Rectangle SOP, Script SOP , Select SOP, Sphere SOP, Sprite SOP, Superquad SOP, Text SOP, Trace SOP, Tube SOP
Subscribers to our mailing list can download the project file using the button below:
subscribe to the newsletter to download project files
Modulate & Conquer. Free Lesson Tomorrow
Bitwig and TouchDesigner in AV Production
Tomorrow, we will hold a free lesson about Bitwig and TouchDesigner
In the plan of the lesson is not only to showcase the basic integration techniques, but also to give you some insights about the non-conventional usage of both programs.
On the end of the lesson I will also give a small bonus:
Templates of TouchDesigner and Bitwig projects prepared for the AV.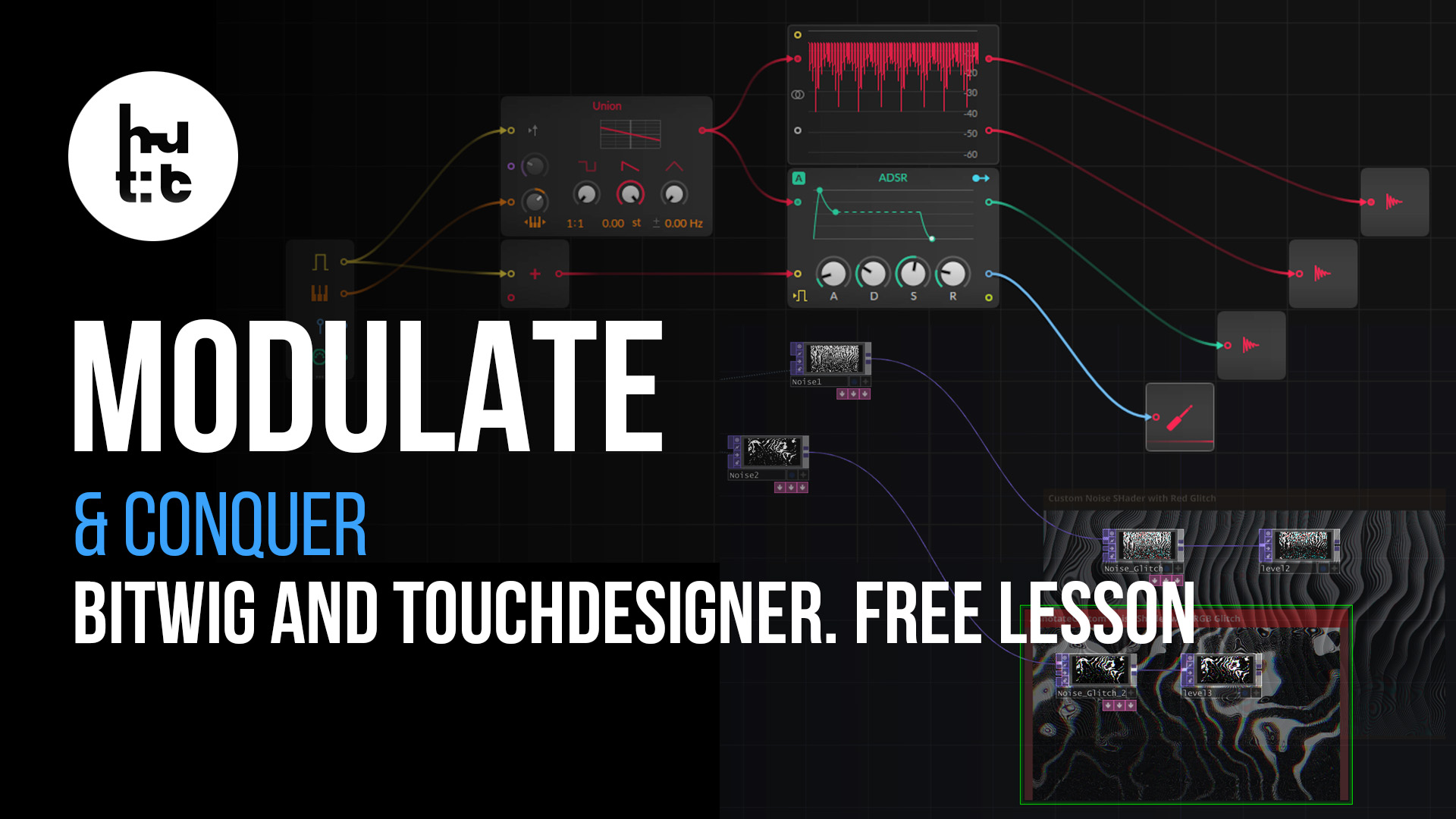 One example of usage TouchDesigner for COpmputer Vision based instrument.
Here I was using it with MediaPipe library for pose estimation and send data witrh TDBitwig to Bitwig instruments.
Join our stream tomorrow for free using the link below.
We also published the recording of our stream held last week with Vadim Epstein.
It's all for today
Do you have some ideas or questions?
Write about it in the comments cause we are interested in your opinion and suggestions

Also we will be glad if you tell your friends about our newsletter.

Sincerely yours,
Stanislav Glazov