TouchDesigner 102: Extreme
---
Intensive video course aimed at artists interested in generative and media art, VJing, audiovisual performances and interactive technologies
A deeper dive into more advanced 3D rendering and geometry topics
Continuation of the course TouchDesigner 101: Extreme

---
3D and audiovisual artist with over 22 years of experience in computer graphics and 20 years of teaching experience
Worked in the production of the computer game Killer Tank, Pilot TV, on the first Russian animation projects in the Classic Studio, on the largest film projects in the German studios Trixter Film and Scanline CA as a technical director for pipeline, Character Animation, Cloth Simulation TD, RnD for VFX.
After 2010 - creation of an automated infographic visualization system for Kommersant TV, cooperation with the largest Russian companies - SilaSveta, Stereotaktik, Invisible, Raduga Design - on VideoMapping projects.
In 2013, he created his own generative design studio Licht.Pfad.
Cooperation with WhiteVoid.

Creation of AV Performances in partnership with Dasha Rush, Robert Lippok
Performances at all the iconic festivals of the planet: Berlin Atonal, Mutek Montreal, Ars Electronica Linz, Unsound Festival in Krakow, Raster-Noton night in Berghain, Barbican London, Resonance Festival in Tokyo, Mira Festival Barcelona, L.E.V. Festival, Light Festival Lyon
Since 2016 - working on theater projects with Maxim Didenko, including the creation of media servers for various performances.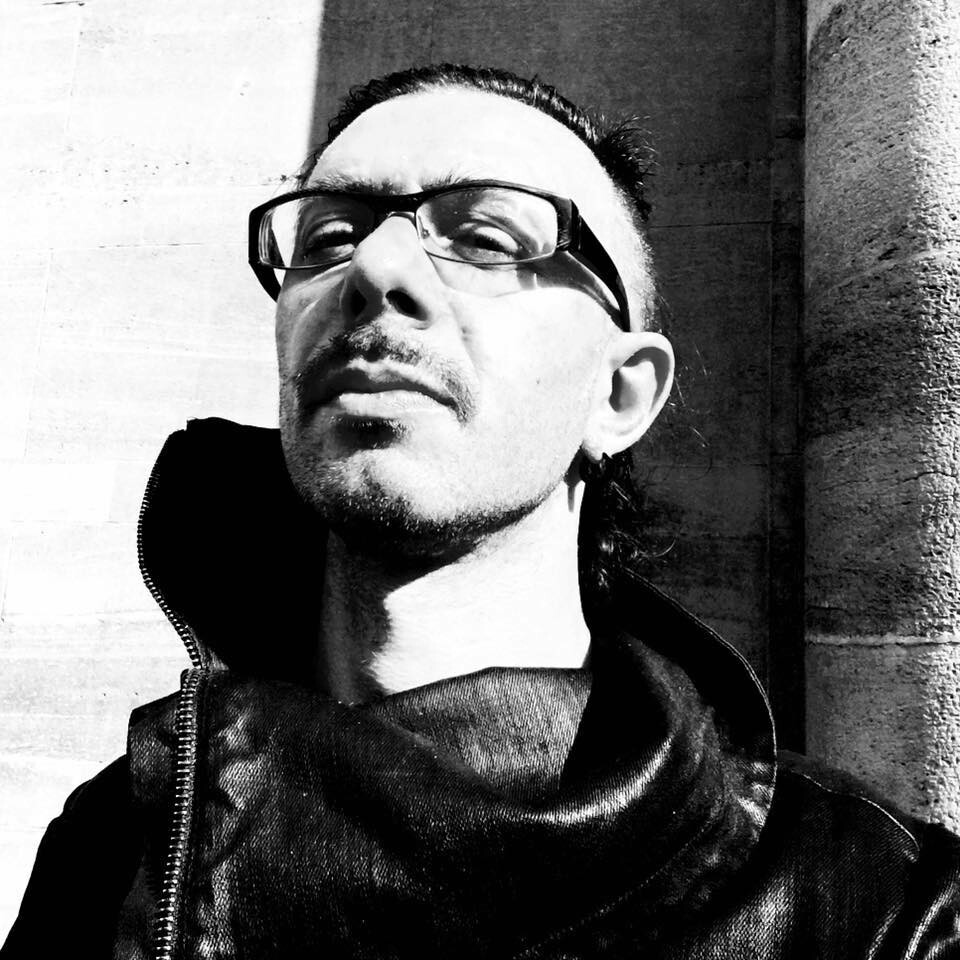 ---
Creation by Stanislav of the first author's course. It was a course on character animation in Maya, prepared for Realtime School in collaboration with Maria Stepanova (Animation director and teacher at VGIK)
---
at major international festivals and conferences such as CGEvent (lectures on Houdini), Signal Festival in Prague, LPM Rome, Touchdesigner Summit in Montreal, etc.
---
have attended various trainings and courses by Stanislav - both organized by him personally and conducted jointly with various schools and institutes (among the latter - "Realtime", "SAE Academy", "Screamschool", "Houdini-Howto + RRM", "Bilgi University")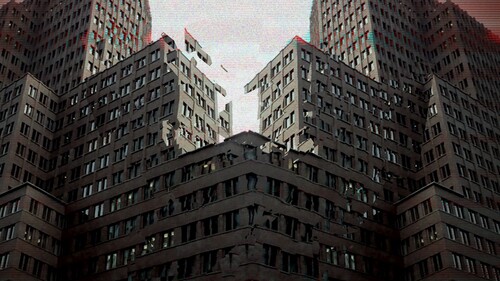 A deeper dive into more advanced 3D rendering and geometry topics. Continuation of the course TouchDesigner 101: Extreme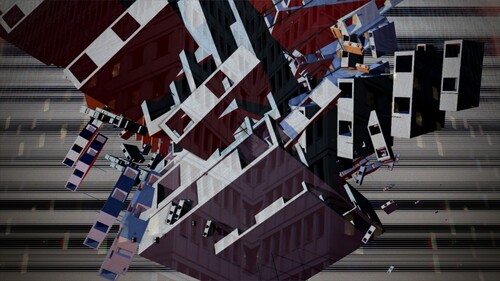 After this course you will be able to confidently work with TouchDesigner environment, create any kind of animation, create custom media players, generate and analyze sound, render the basic 3D scenes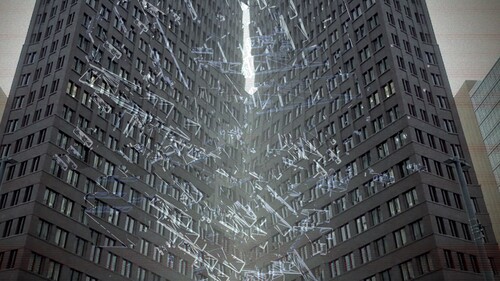 If you need a super fast introduction to node based workflow, UI & data flow in TouchDesigner and bring a practical knowledge of making the generative and sound reactive animation, control content playback, basics of modular architecture and importing/exploring animation data as well as offline rendering - enroll for TouchDesigner 101: Extreme
The course's primary goal is to quickly immerse students into the concepts and practices of working with TouchDesigner. We delve deep into the technical and practical aspects of TouchDesigner, providing students with a comprehensive understanding of how to work with this software and cover a wide range of topics
We believe that our course's approach to teaching TouchDesigner is unique and effective in that we provide our students with a hands-on learning experience that allows them to experiment and create freely. Our course material is structured in a way that is easy to understand
Enrolling in TouchDesigner Extreme is the perfect opportunity to take your creativity to the next level and master the media art with TouchDesigner
We are confident that our course will provide you with the knowledge and skills needed to create stunning generative and media art, mesmerizing VJ performances, and interactive installations that will leave a lasting impression
Part 1 - Sop intro - 35 min
Introduction to the Data Structure in Geometrical Context
Part 2 - Groups and Attributes - 51 min
What is Geometry Attribute
Creating
Part 3 - Point , Primitive , Copy SOPs - 67 min
Point and Primitive SOPs
Point Expressions as Modeling Tool. TScript vs Python.
Creating the Arrays of Geometry: Copy SOP
Part 4 - Loops in Geo processing - 20 Min
Building the Loops for processing geometry
Part 5 - Basics of Instancing - 33 min
Creating the Arrays of Geometry: Instancing
Orientation of the Instances
Instancing on CHOPs
Editing of geometry attributes using CHOP
Part 6 - Advanced Instancing - 63 Min
Texture Arrays.
Using of the Texture3D TOP
Creating Texture Arrays from the Video Stream using GLSL
Part 7 - Particles and L-Systems - 68 Min
Basics of LSystems
Particle SOP
Part 9 - Rendering Workflow - 36 Min
Basics of Rendering
Working with Lights
Animation Cameras
Explanation of Rendering Buffers in OpenGL
Part 10 - UV Unwrap. Camera Animation on Path - 22 Min
Part 11 - PBR Shader - 16 Min
Environment Lights
PBR Rendering
Substance Archives and Substance Select
Part 12 - GLSL Basics - 68 Min
Intro to GLSL Pipeline.
Customizing TouchDesigner Materials using GLSL
Intro to Substance Designer
Cube Map Rendering
Outputting Shader Variables to the Render Buffers
Advanced Compositing using GLSL TOP
Part 13 - Event CHOP - 36 Min
Interacting with Panel Components using Panel CHOP
Generative the Arrays of Events using the Event CHOP
Customizing the event generation using the Python and CHOP Execute DAT
Continuous Event Generation using Python and Event CHOP
Part 14 - RenderPick - 29 Min
Interact with Rendered Geometry. Build the 3D UI
RenderPick COP
MultiTouch and RenderPick DATs.
Part 15 - Replicator. MovieBin - 56 Min
Generative User Interfaces using Replicator.
Build the Movie Bin with Blending Between Movies
Part 16 - Kinect Basics - 44 Min
Intro to the Kinect
Work with the Point Cloud
Working with the Skeleton data
Generating Events with Kinect Skeleton data
TouchDesigner 102: Extreme
The most popular course for beginners

11 hours of video content for crash start
Incl. VAT: 43.91 €
If you have EU VAT ID, please
contact us to avoid double tax
TouchDesigner: Extreme Bundle
TouchDesigner 101: Extreme

and
TouchDesigner 102: Extreme
in one bundle with 15% discount!
The most popular course for beginners
22 hours of video content for crash start
Incl. VAT: 71.85 €
If you have EU VAT ID, please
contact us to avoid double tax