DIMENSION WEEKEND 15% OFF USE PROMOCODE 3DECEMBER
online self-study & curatorial support
The course is based on long and intensive experience of trying to improve the complexity and quality of real time Graphics created in TouchDesigner.
It's oriented to intermediate TD users with an understanding of the SOP concept and basics of the GLSL coding
about houdini
and touch designer
Houdini and Touch designer are complementary programs for solving a wide spectrum of creative tasks for 3D graphics, motion design, performance art, and interactive installations.
Both programs are based on the same node engine and share the procedural approach, a variety of data formats, and UI concept.
Actually learning TouchDesigner you are already learning Houdini and the opposite On this course, using Touch Designer and Houdini, you will gain the knowledge to create content for your projects.
You can start the course right now on self-study format!
Academic approach 
to education
We have chosen to focus on providing strong foundational knowledge which is inherent in classical education. We have spent a considerable amount of time gathering feedback to understand what people want from their education. As a result, we have developed a well-organized approach that covers various topics in Houdini and TouchDesigner. Our goal is to help learners grasp the core concepts of both programs and gain a comprehensive understanding.
Practice-oriented teaching
We will provide you with an extremely fast diving in practical work. You will learn how to think out of the box and find your own ways to solve problems.
Multiple software in one course
Both Houdini and Touch Designer works in a bound together with other software such as Unreal Engine. We believe that this wide approach which contains different programmes help our students to have more sophisticated instruments to work with for creating both real-time and non-real-time graphics and art.
Proficiency in pipeline mindset
We don't teach the programs and buttons, but the way of thinking and workflow, how to structure your work and build a clear pipeline in the future projects.
Your skill level
Beginner, intermediate
Software
Houdini 19 TouchDesiner 2022 Unreal 5
Commitment
10 hours weekly
Format
Self-study or Curatorial support
Who needs this
Motion Designers Media artists 3D Artists VR / XR Producers NFT Artists Interactive Developers Musicians VJs Video Engineers
fields of application
Generative Art and 3D graphics,
compositing, and FX
Interactive Installations and Presentation
Audio-Visual Performances
Application and Pipeline Building
Realtime Data Visualization and motion graphics
Projection-Mapping & VJing
The course is completely prerecorded and includes 6 hours of video recordings
TouchDesigner projects available to download
Each lesson contains several videos, detailing the theme.
After each level, you will have an additional week to finish the assignments and relax.
For communication, during the course, we have a chat with a tutor, course curators, and other participants.
At the beginning of the classes, you will receive a link to detailed information about the schedule and timetable, or you can download it below.
what YOU WILL learn
DEEP UNDERSTANDING OF DATAFLOW AND PROCEDURAL
CONCEPT OF HOUDINI/TOUCHDESIGNER
PROCEDURAL MODELING AND ANIMATION
BASICS OF PYTHON/GLSL PROGRAMMING
WORKFLOW OF THE PHOTOREALISTIC RENDERING
GENERATIVE ABSTRACT TEXTURES
PROCEDURAL 3D MODELLING AND ANIMATIONS
PERFORMANCE UI AND LOGIC OF THE MEDIA SERVER
DATA-DRIVEN MOTION DESIGN SYSTEMS
INTERACTIVE APPLICATIONS A - V SHOWS
We are the team of professionals who are ready to help you throughout the journey. Each of us has an individual style and a unique vision to share with you.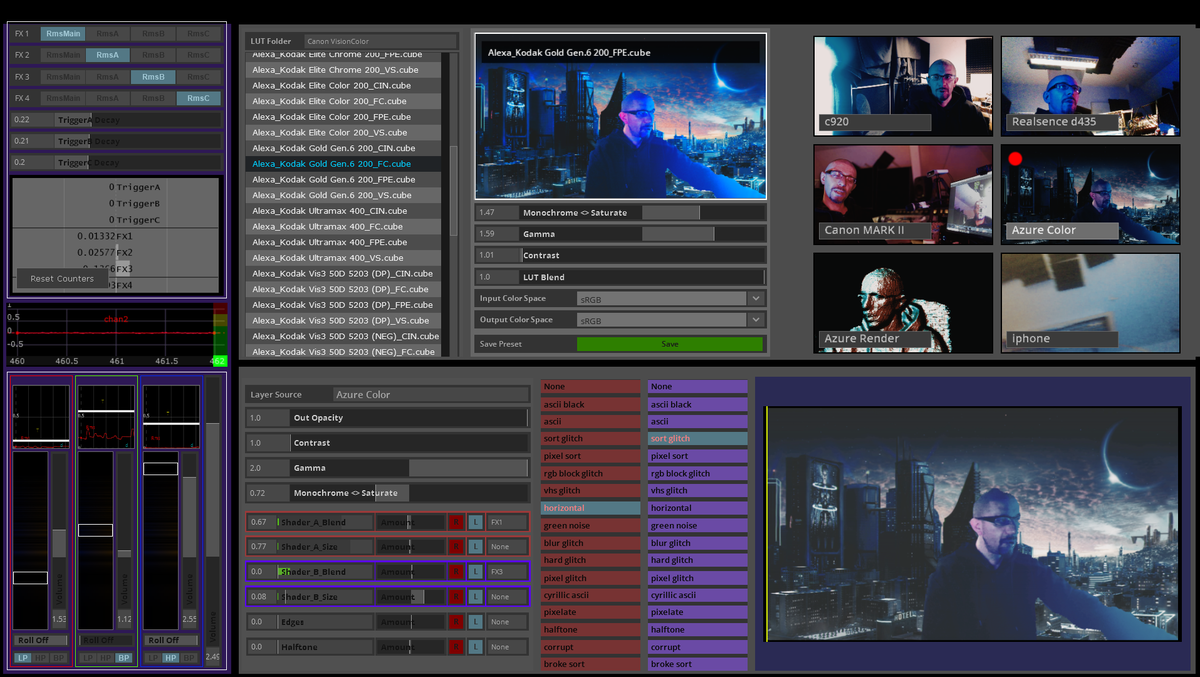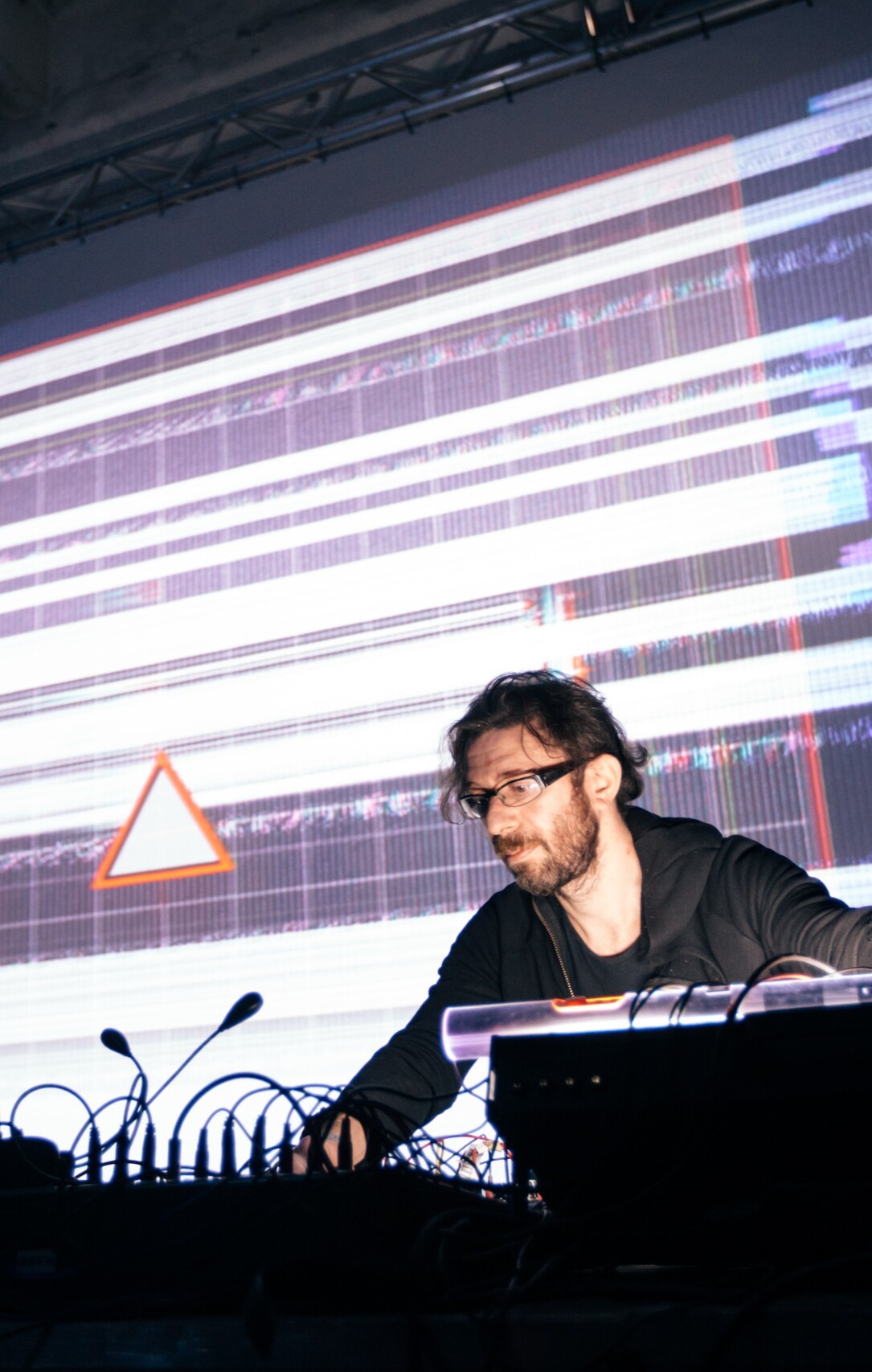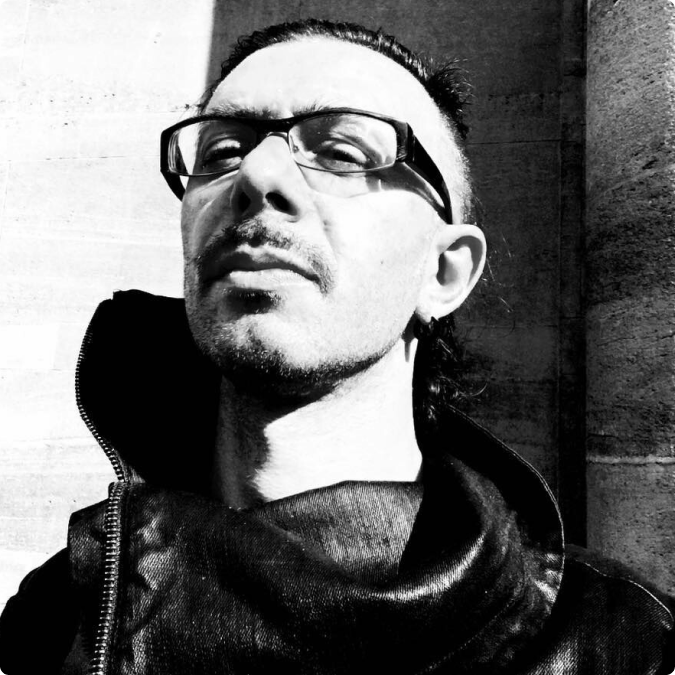 Course author
Facilitator
Curator
Curator
3D and audiovisual artist with over 22 years of experience in computer graphics and 20 years 
of teaching experience.
Worked in the production of the computer game Killer Tank, Pilot TV, on the first Russian animation projects in the Classic Studio, on the largest film projects in the German studios Trixter Film and Scanline CA as a technical director for pipeline, Character Animation, Cloth Simulation TD, RnD for VFX.
After 2010 - creation of an automated infographic visualization system for Kommersant TV, cooperation with the largest Russian companies - SilaSveta, Stereotaktik, Invisible, Raduga Design - on VideoMapping projects.
In 2013, he created his own generative design studio Licht.Pfad. Cooperation with WhiteVoid. Creation of AV Performances in partnership with Dasha Rush, Robert Lippok
Performances at all the iconic festivals of the planet: Berlin Atonal, Mutek Montreal, Ars Electronica Linz, Unsound Festival in Krakow, Raster-Noton night in Berghain, Barbican London, Resonance Festival in Tokyo, Mira Festival Barcelona, L.E.V. Festival, Light Festival Lyon
Since 2016 - working on theater projects with Maxim Didenko, including the creation of media servers for various performances.
next price increase 05.12 !!
price
next price increase 05.12 !!
price
next price increase 05.12 !!
price
next price increase 05.12 !!
price
next price increase 05.12 !!
price
next price increase 05.12 !!
price
FAQ
FAQ
FAQ
FAQ
Got any questions left? We are happy to help! } } } } } } } } }