TouchDesigner 204: Real Lights in TD & GrandMA
---
Intensive course about light programming and design
using profits of both GrandMa and TouchDesigner,
produced in Collaboration
with Pavel Zmunchila from Setup Designs
we cover approach of Light setup and control in both TouchDesigner and GrandMA, also going very detailed to integration of both programs, including topic of using MA3D for visualisation of Lights controlled by TouchDesigner.At last part we also discovering the approach of using Lasers in TouchDesignerwith focus of secure using of lasers.
Who will profit from this course
The seminar is aimed at beginners and intermediates who want to learn and expand their experience and creativity in creating light and laser shows, using the strengths of TouchDesigner and GrandMA
For Beginner & Intermediate Levels
10 Hours 30 Minutes of Video Recordings
Downloadable Project files
Part 1 - Intro to Light Design (53 min)
A general introduction to working with light.
An overview of the different light fixtures, their features, and control systems.
Lighting control. protocols and standards.
Pros and cons of TouchDesigner and MA Lighting's control systems. Several powerful reasons why you need to use them both right now.
A bit more about the general logic of MA Lightning.
The first run of MA onPC: Denial, Anger,Bargaining, Depression and Acceptance.
Part 2 - Intro to GrandMA (1 hour)
Patching fixtures in MA. The use of Lighting fixture Library.
How to run your 1000-fixture set, How to deal with touring etc
The way to control: Parameter counting in MA and DMX channels in TD.
Peculiarities of construction and operation of the system.
Part 3 - TouchDesigner (1,5 hour)
Efficient way to build the DMX Chart using Script CHOP
Networking in MA. Network addresses in MA onPC and Lighting desks.
How (and when) to connect up to 15 consoles in one network?
Master and Backup systems. Sessions, permissions, worlds.
Setting up a Loopback adapter and Connecting MA onPC to MA3D.
Patching the test scene with 100+ fixtures. Import of 3D models to MA.
Exporting tables and coordinates of the fixtures from MA into TouchDesigner to create a pixel mapping engine.
Setting up incoming and outgoing data streams, using ArtNet Inputs.
Part 4 - GrandMA - Sequences (75 min)
Previews, presets, sequences, cues, effects, control panels, cuelists, fixture properties and more.
Sequences
CUEs
Graph Editor
Part 5 - GrandMA ( 1 Hour)
Fixture Groups
Setting up Transformation in MA3D
Bitmapping in GrandMA
Programming FX
Part 6 - TouchDesigner ( 1,5 hour)
CHOP processing optimisation
Automatic generation of DMX Charts from GrandMA XML
Setting up Replicator for MultiUniverse projects
Pixel mapping in TouchDesigner
Part 7 - TouchDesigner (1 hour 20 min)
Additional opportunities to expand the functionality of MA, using TouchDesigner and Ableton:
Advanced MIDI control. Configuring MIDI and DMX Remote inputs to connect to external control devices.
OSC integration.
The use of Ableton as an external timeline with MIDI notes and envelopes
Part 8 - Laser Graphics in TouchDesigner (55 min)
Understanding of Laser mechanics - or how avoid the scanner burning
Laser CHOP
Etherdream CHOP
Sollingeer LA Toolbox
Controlling Colors
Masking Laser output
Part 9 - Moving Heads (70 min)
Two techniques for tracking moving heads with TouchDesigner and MA.
Pan Tilt Calculation based on 3D coordinates in TouchDesigner using Script CHOP
Baking up the Laser and DMX Data
Controlling GrandMa from TD
TouchDesigner 204: Real Lights in TD & GrandMA

Incl. VAT: 58.28 €

If you have EU VAT ID, please
contact us to avoid double tax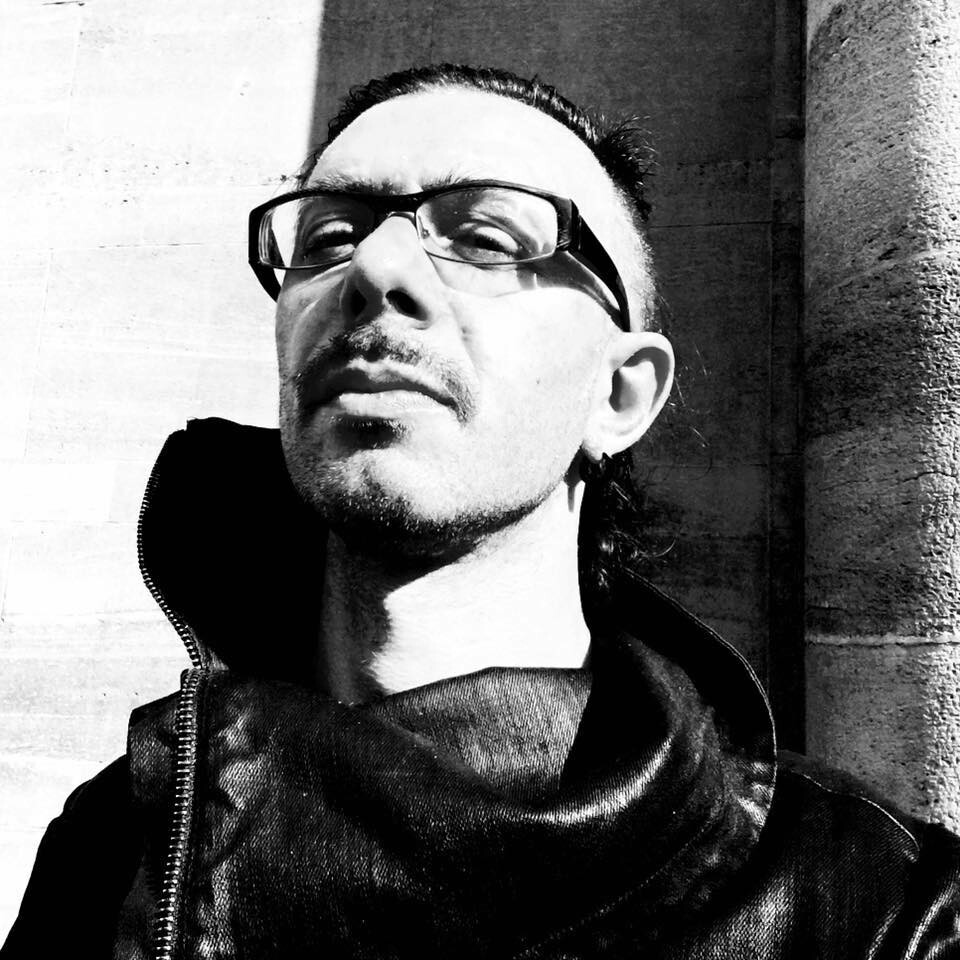 3D and audiovisual artist with over 22 years of experience in computer graphics and 20 years of teaching experience
Worked in the production of the computer game Killer Tank, Pilot TV, on the first Russian animation projects in the Classic Studio, on the largest film projects in the German studios Trixter Film and Scanline CA as a technical director for pipeline, Character Animation, Cloth Simulation TD, RnD for VFX.
After 2010 - creation of an automated infographic visualization system for Kommersant TV, cooperation with the largest Russian companies - SilaSveta, Stereotaktik, Invisible, Raduga Design - on VideoMapping projects.
In 2013, he created his own generative design studio Licht.Pfad.
Cooperation with WhiteVoid.

Creation of AV Performances in partnership with Dasha Rush, Robert Lippok
Performances at all the iconic festivals of the planet: Berlin Atonal, Mutek Montreal, Ars Electronica Linz, Unsound Festival in Krakow, Raster-Noton night in Berghain, Barbican London, Resonance Festival in Tokyo, Mira Festival Barcelona, L.E.V. Festival, Light Festival Lyon
Since 2016 - working on theater projects with Maxim Didenko, including the creation of media servers for various performances.
---
Creation by Stanislav of the first author's course. It was a course on character animation in Maya, prepared for Realtime School in collaboration with Maria Stepanova (Animation director and teacher at VGIK)
---
at major international festivals and conferences such as CGEvent (lectures on Houdini), Signal Festival in Prague, LPM Rome, Touchdesigner Summit in Montreal, etc.
---
have attended various trainings and courses by Stanislav - both organized by him personally and conducted jointly with various schools and institutes (among the latter - "Realtime", "SAE Academy", "Screamschool", "Houdini-Howto + RRM", "Bilgi University")