TouchDesigner 201: AV LIVE using Ableton & Modular Synths
---
Learn hardware and software for AudioVisual Liveperfromance using TouchDesigner, Ableton live and Analog Synths in 11 Hours intensive video course
Skills you will have after the course:
Understanding of protocols and hardware / software synchronization methods.
Basic principles of Modular Synthesis
How to build sound utilities in TouchDesigner
How to build CV / Midi Utilities in TouchDesigner
How to concept and build effective modular visual system
Build the interactive UI
How to make effective videoplayback system using Adobe Premier for the Cue
Who will profit from this course:
Workshop oriented for Musicians who want to extend their experience and creative possibilities to produce well synchronized Audio-Visual Performances as well as for the Visual Artists who want to add the sound part to their work

60% Visuals Topics + 40% Music Topics based on the experience of producing AV performances with Ableton and Modular Synthesizers as well as producing UI Environment for synchronizing visuals with the incoming audio signal
11 Hours of Video Recordings
Library of Software Tools
TouchDesigner and Ableton Projects
CHOPs compared to CV
Protocols for AV Sync
AC & DC Coupled Sound Cards
Building a Sequencer Asset
Hardware and Software setup tools
Virtual Oscilloscopes
Part 2 - Modular Basics (43 min)
Patching the typical Synthesizer in TouchDesigner and Modular
Part 3 - Modules Overview (49 min)
Wavefolding
Make Noise DPO
Endorphins furthrrrr generator
Make Noise Maths 2
CV Utilities
Part 4 - Arturia Beatstep Pro (15 min)
Part 5 - TouchDesigner to CV ( 12 min)
Building the example of routing Leap Motion to control Modular
Part 6 - Architecture of AV Setup (40 min)
Part 7 - Examples of AV Setups (32 min)
Antarctic Takt
Dark Hearts of Space
Raster Player - Modular Player of Generative Patches
AV Modular Synth
Part 8 - Architecture of your own AV show (46 min)
Approach to create sound synchronized generative animation
Inside my AV show
Story vs Generative
Control your story from Ableton
Part 9 - TDAbleton (40 min)
Part 10- Building the EDL tool - I
( 42 min)
Flexible cueing of videos using EDL Parcing EDL in DAT Structure of Script DAT
Part 11 - Building the EDL tool - II
(35 min)
Create the Segments DAT for Timer CHOP from EDL Building Video Library using Repicator Structure of Script DAT
Part 12 - Building the EDL tool - III (58 min)
Control Movie playing from ABleton using MIDI Working with CHOP Execute
Part 13 - TD as Generative Control Tool for Ableton(54 min)
Part 14 - Ableton as a Timeline Tool for TD (34 min)
Part 15 - TouchDesigner as a Sound Generator (40 min)
Audio Oscillator Building Wavefolder Asset Using the Script CHOP for sound processing Setup the Custom Parameters Amplitude and Frequency Modulation Building Complex Oscillator Asset Part
Part 16 - Building CV Utilities in TouchDesigner (50 min)
Building Clock Divider Asset
Building Sample&Hold Asset
Building Envelope Follower Asset
Building a Sequencer Asset
More About the Modular Architecture
Part 17 - Building UI using Drag'n'Drop and Modern Widgets (30 min)
TouchDesigner 201: AV LIVE
using Ableton & Modular Synths
Incl. VAT: 61.47 €
If you have EU VAT ID, please
contact us to avoid double tax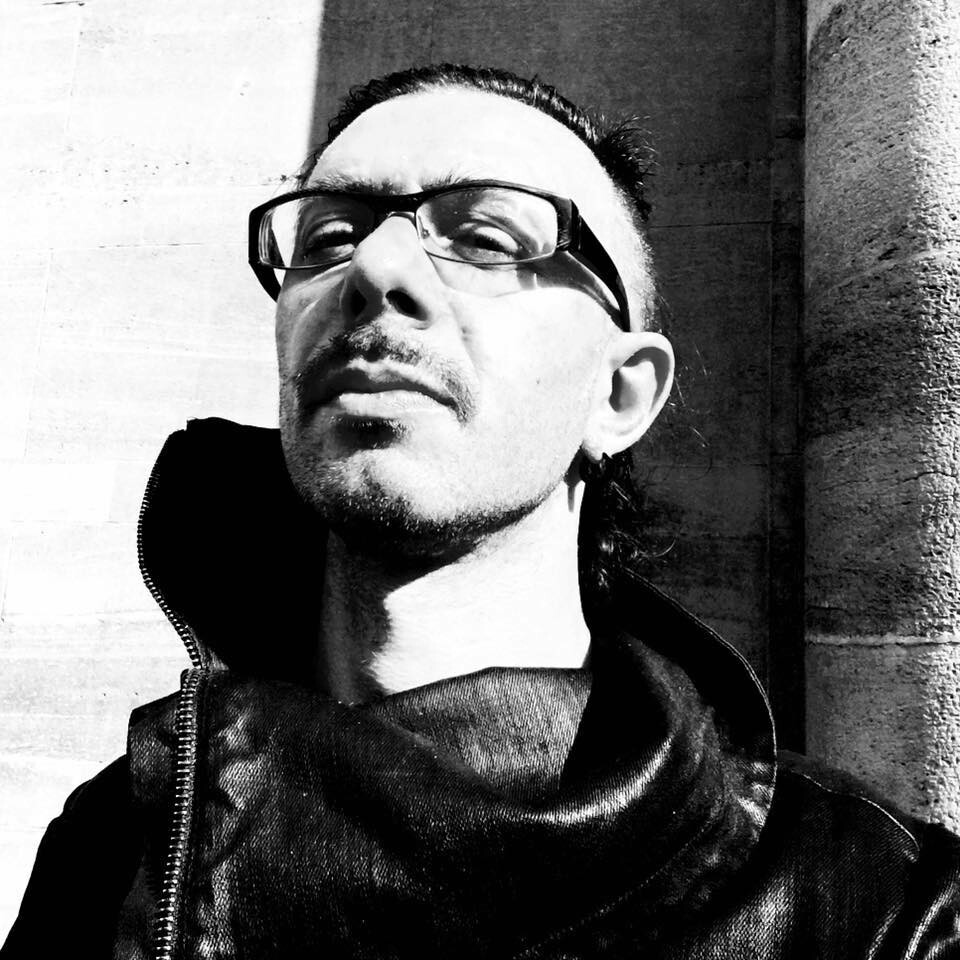 3D and audiovisual artist with over 22 years of experience in computer graphics and 20 years of teaching experience
Worked in the production of the computer game Killer Tank, Pilot TV, on the first Russian animation projects in the Classic Studio, on the largest film projects in the German studios Trixter Film and Scanline CA as a technical director for pipeline, Character Animation, Cloth Simulation TD, RnD for VFX.
After 2010 - creation of an automated infographic visualization system for Kommersant TV, cooperation with the largest Russian companies - SilaSveta, Stereotaktik, Invisible, Raduga Design - on VideoMapping projects.
In 2013, he created his own generative design studio Licht.Pfad.
Cooperation with WhiteVoid.

Creation of AV Performances in partnership with Dasha Rush, Robert Lippok
Performances at all the iconic festivals of the planet: Berlin Atonal, Mutek Montreal, Ars Electronica Linz, Unsound Festival in Krakow, Raster-Noton night in Berghain, Barbican London, Resonance Festival in Tokyo, Mira Festival Barcelona, L.E.V. Festival, Light Festival Lyon
Since 2016 - working on theater projects with Maxim Didenko, including the creation of media servers for various performances.
---
Creation by Stanislav of the first author's course. It was a course on character animation in Maya, prepared for Realtime School in collaboration with Maria Stepanova (Animation director and teacher at VGIK)
---
at major international festivals and conferences such as CGEvent (lectures on Houdini), Signal Festival in Prague, LPM Rome, Touchdesigner Summit in Montreal, etc.
---
have attended various trainings and courses by Stanislav - both organized by him personally and conducted jointly with various schools and institutes (among the latter - "Realtime", "SAE Academy", "Screamschool", "Houdini-Howto + RRM", "Bilgi University")